The famous "red book" Michelin exceptionnaly leaves Paris to reveal its new classification of stars in Cognac. It is the first time that this prestigious and so much awaited ceremony is held in an other place than Paris.
Numerous chefs, pastry chefs, sommeliers and hospitality manager, whose establishments have been selected by the Michelin Guide inspectors will attend this ceremony, with french and international press.
It will be a wonderful pleasure for all of them, as last year the event took place at Eiffel Tower but on line video broadcast due to the pandemy !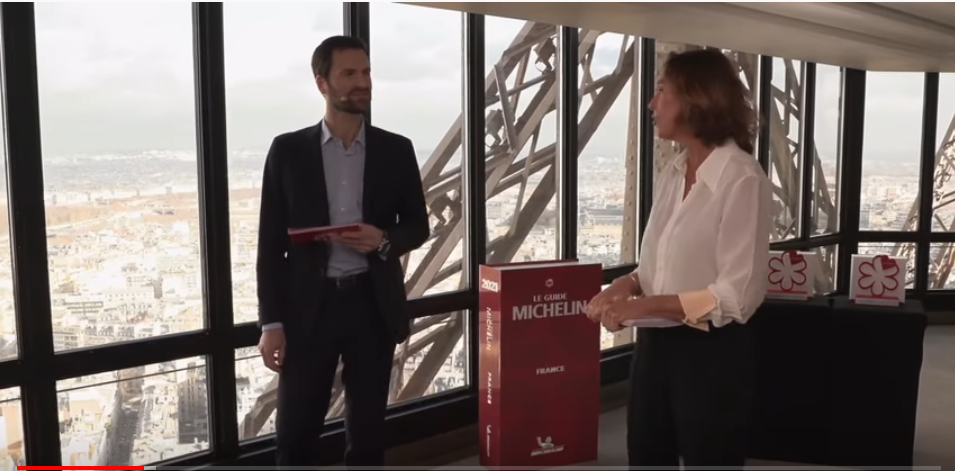 Buoyed by a collective dynamic, the Michelin Guide, the regional authorities, and Hennessy, Martell, Rémy Martin and Courvoisier are swinging into action for this unprecedented event. France boasts multiple brands that echo in the hearts and minds of international travelers. Cognac and the Michelin Guide are two of them.
A benchmark of French excellence and a global jewel in terms of spirits, Cognac and the Charente region will thus host the best of French gastronomy talent: a unique opportunity to celebrate the richness and diversity of a land with a multitude of expertise. In fact, from the Cognac industry to products from Charente, the ceremony will be designed as a celebration of the artisans, producers, and professionals from the sectors that contribute to the map of France's cultural and culinary identity.
Bringing the MICHELIN Guide teams to Charente is a way of reminding gourmets the world over of the abundance of talent ready to have them experience memorable moments, and this across the whole of France. Chefs established in France are more motivated than ever and this new edition of the MICHELIN Guide will showcase their pugnacity, their inventiveness and a sense of customer care that is unique in the world.

Gwendal Poullennec, MICHELIN Guide International Director