2021 flood is already in a good place in the ranking of the 10 most significant ones of the past 100 years! During winter time, when the weather is particularly rainy, the Charente river often overflows fields and vines and some roads close to it, but it remains without any tough consequences.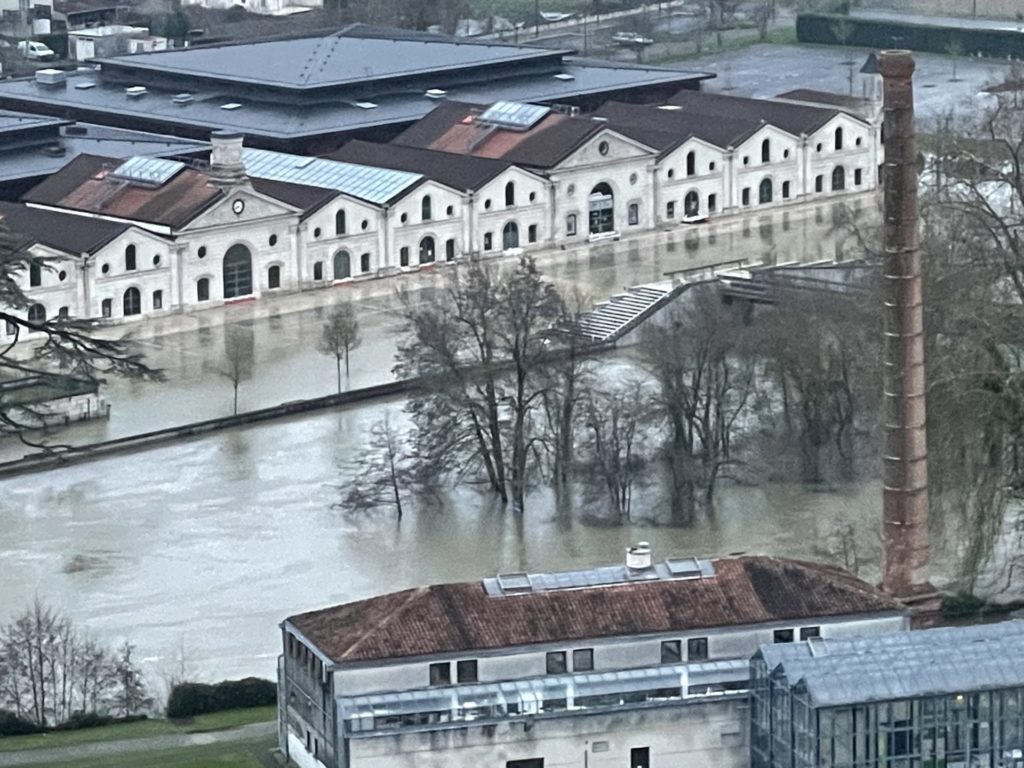 People who live waterfront and cognac producers working on the river bank since the beginning know how to anticipate and protect them when the Charente owerflows even  for a big one as this past week. Anyway, as water level was increasing hour after hour during 4 days, it was a bit scary.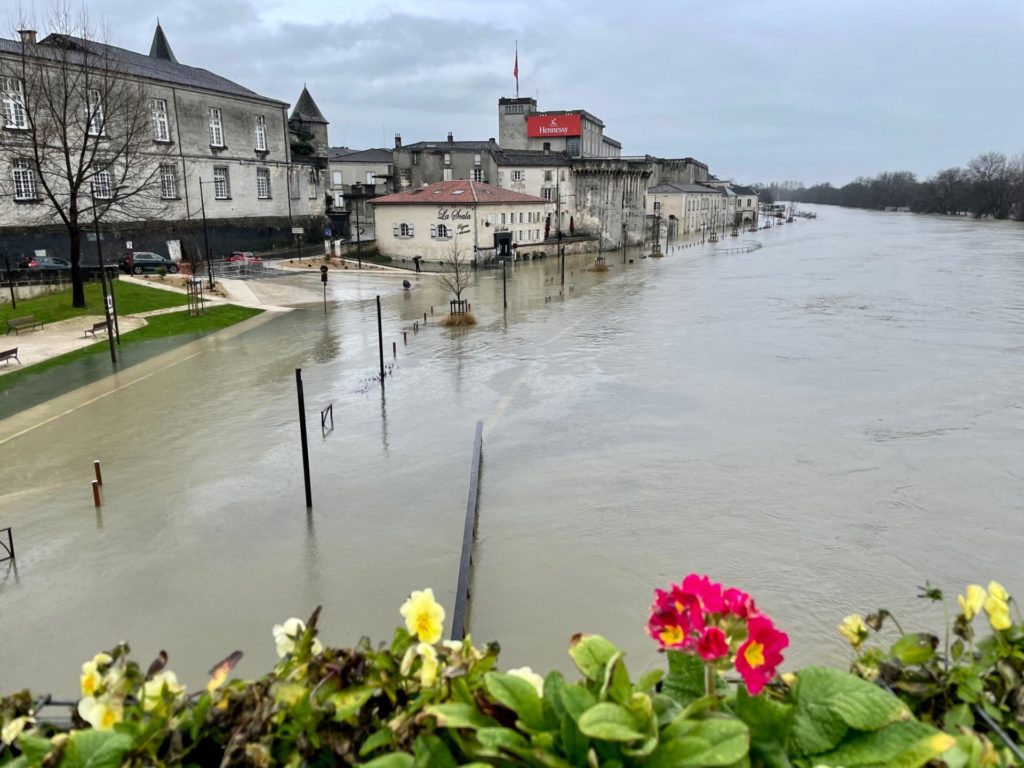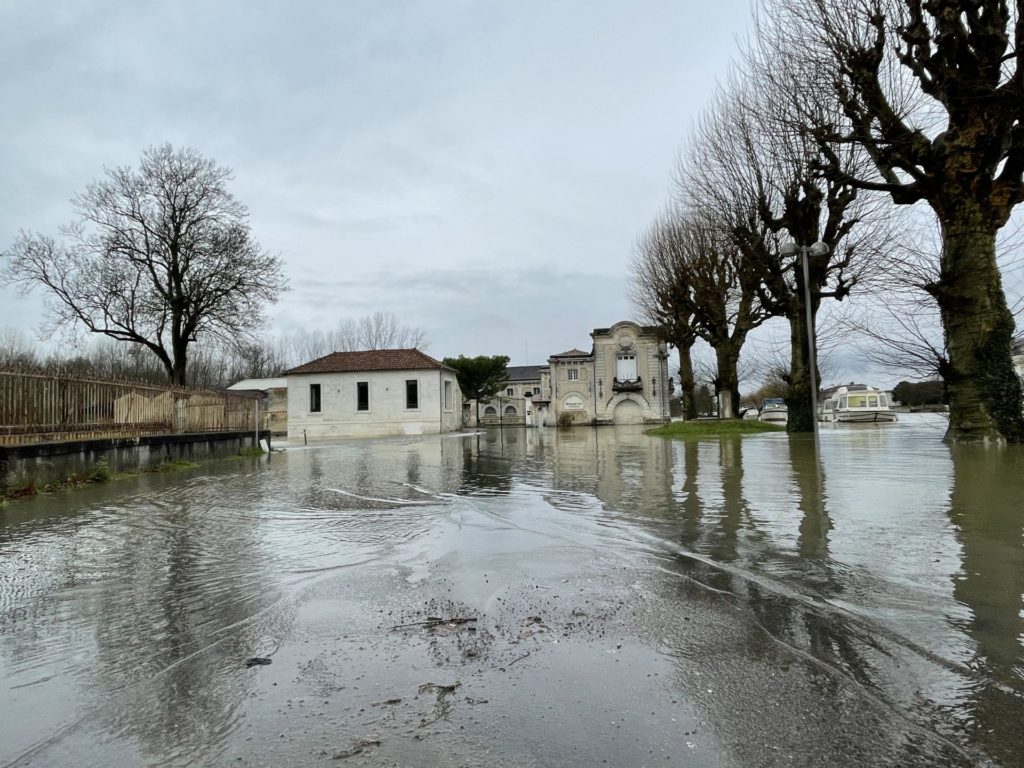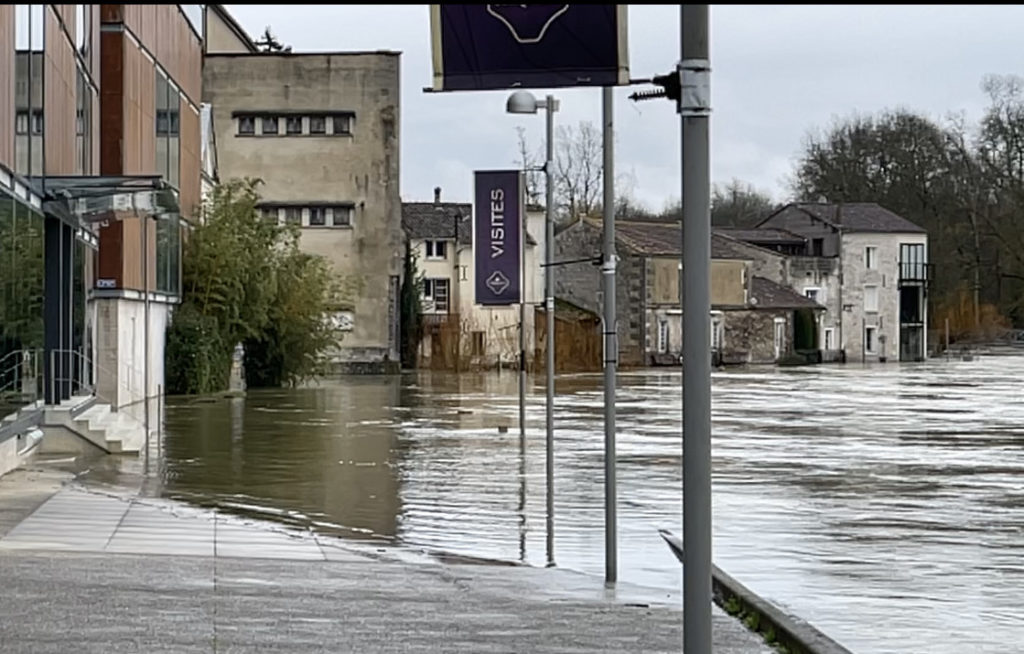 Since last saturday, level is constantly decreasing and everyone heaved a sigh of relief !  Fortunately, nothing to worry about cognac. Water did not reach the precious barrels and "paradis". All has been raised and/or moved in others cellars far from the river. 
It's now time to clean up and repair, a tough job to do. The technical services of Cognac city, Jarnac and Saintes are everywhere all along the days to help and secure.
Far from this hustle and bustle, cognac is safely ageing in the darkness and silence of the cellars…